Daycare Traveling Story Time
What have the kids been doing during the Traveling Story Time? This page will provide information about the book and activities that were brought, as well as related materials and activities for additional play, learning, and exploration.
October
In October we are focusing on pumpkins. Miss Rebecca will read We're Going on a Pumpkin Hunt by Goldie Hawk, and everyone will create a small pumpkin patch!

Additional Library Resources
Books
Pete the Cat in Five Little Pumpkins by James Dean
Splat the Cat and the Pumpkin-Picking Plan by Rob Scotton
Games
Pumpkin Patch Match
Pumpkin Uppercase Letters
Other Extension Opportunities
Weblinks
September
During this month, Miss Rebecca shared Ten Apples Up On Top! by Dr. Seuss. Everyone made piles of apples with ink and their thumbprints.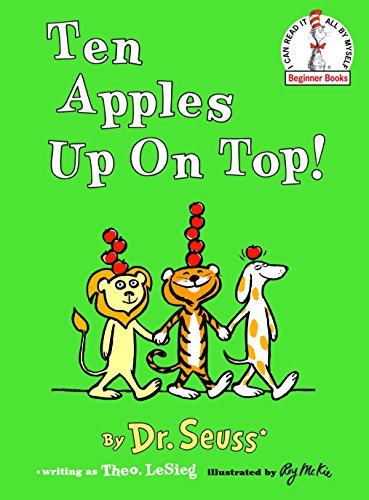 Additional Library Resources
Books
Apples in Fall by Mari Schuh
From Apple Trees to Cider, Please! by Felicia Sanzari Chernesky
Caillou Goes Apple Picking by Danielle Patenaude
Games
Apple-licious Alphabet
Apple Uppercase Lettering
Teddy Bear Uppercase Letters
Other Extension Opportunities
Weblinks
Happy Birthday, Johnny Appleseed